1. Verify that you have the newest version of the Walkingspree mobile app downloaded.
Go to the App Store and search for "Walkingspree" and download.
*Please remember that you MUST reconnect your Apple Health account to your Walkingspree account after downloading the newest version of the Walkingspree app.*
2. The first sync between Apple Health and Walkingspree needs a strong internet (or mobile data) connection to fully link your account.
*It also may take a while to fully sync the first time, we thank you for your patience!*
3. If you joined Apple Health prior to July 1st, 2017 there is a chance your Apple Health App Sources are incorrect.
See Photos on correct Sources settings: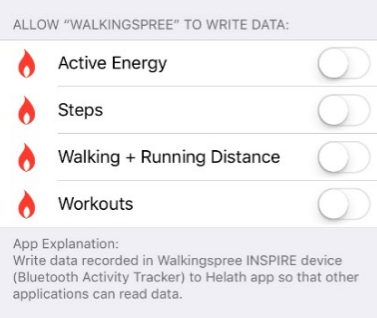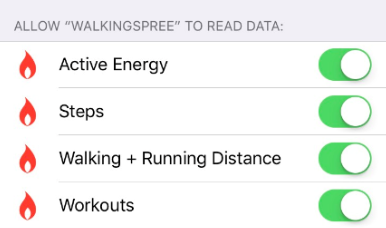 Make sure to run the Walkingspree app in the background to avoid missing steps or you could open the Walkingspree application at the end of the day to make sure the steps from your Apple Health application have transferred to Walkingspree.


If your using an iPhone 5s or above and your Apple Health app isn't syncing steps check out Apple Heath Connection - Quick Fix #2