If you see steps on your Google Fit app but no steps in your Walkingspree app the you might have connected the wrong email to Walkingspree. Here is how to fix it:
1. Open your Google fit app and confirm you see steps if you do not then ???????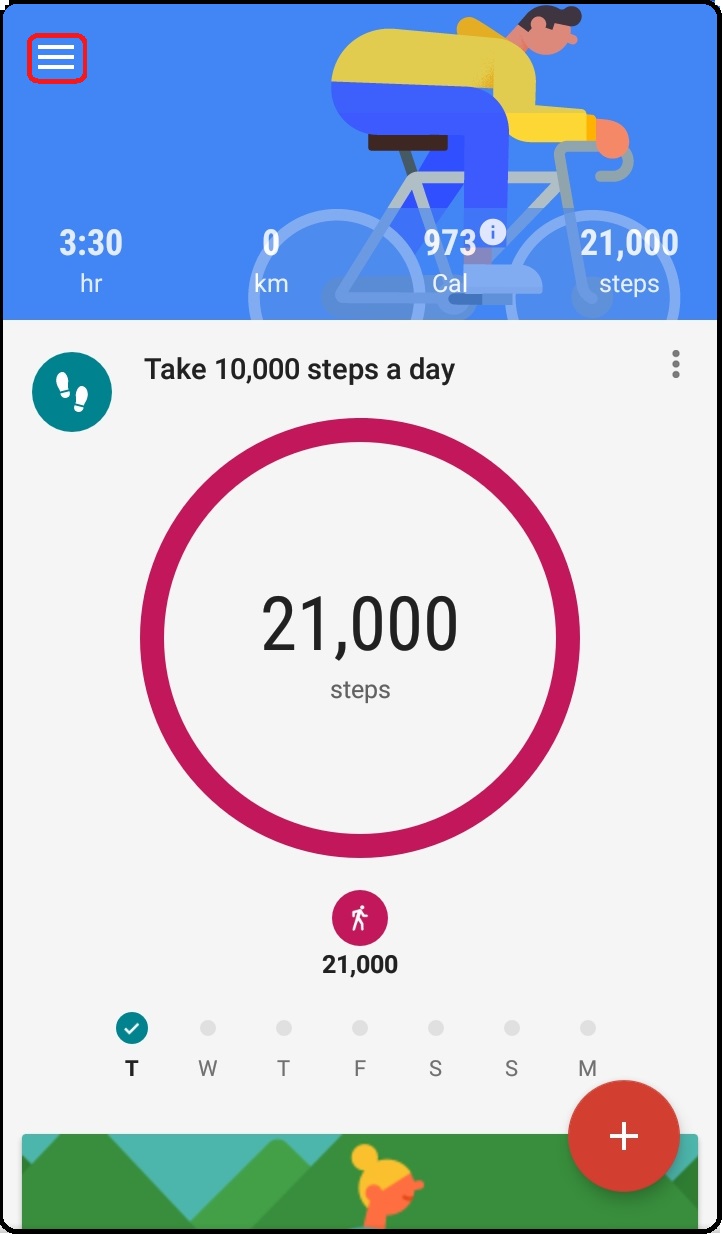 2. Once you have confirmed you have steps in Google Fit, verify your account by clicking on the 3 lines you see on the top left-hand corner (see above image) and then make sure you have the correct email on your Google Fit account as shown below (see below image).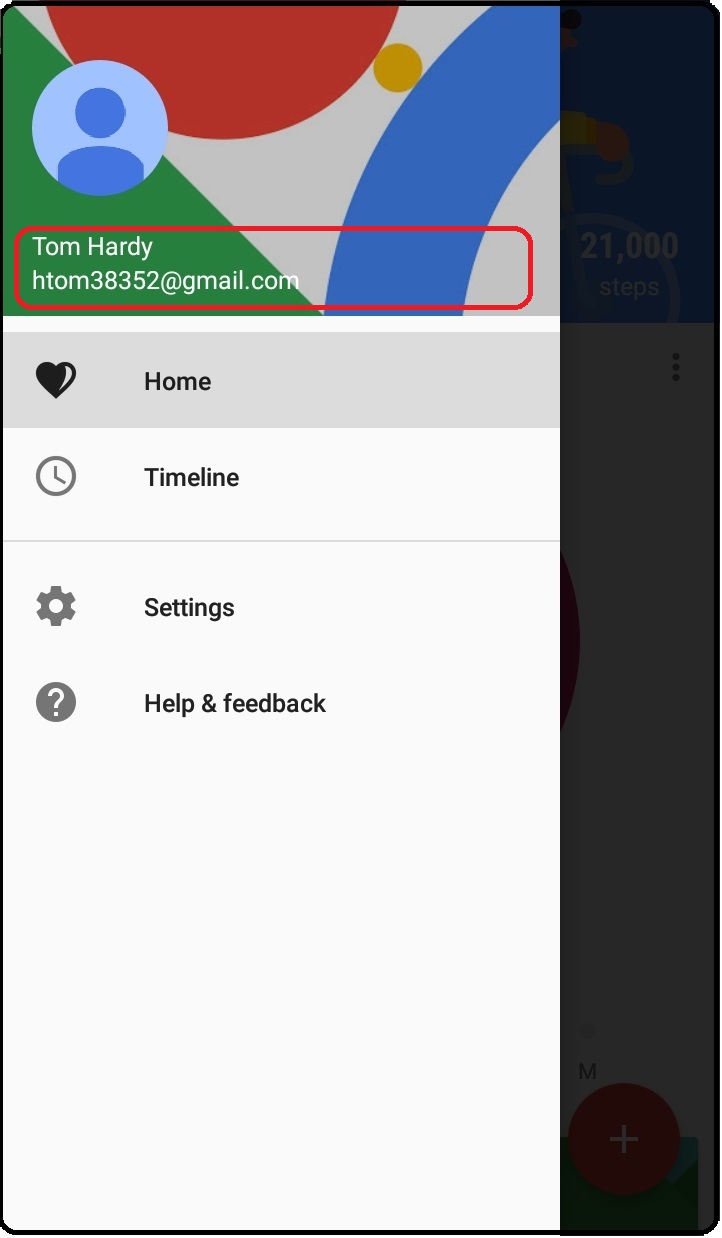 3. Next you need to confirm that same email account is being used by Walkingspree. Open the Walkingspree app and on the Dashboard you will see three lines on the top left-hand corner, Click to proceed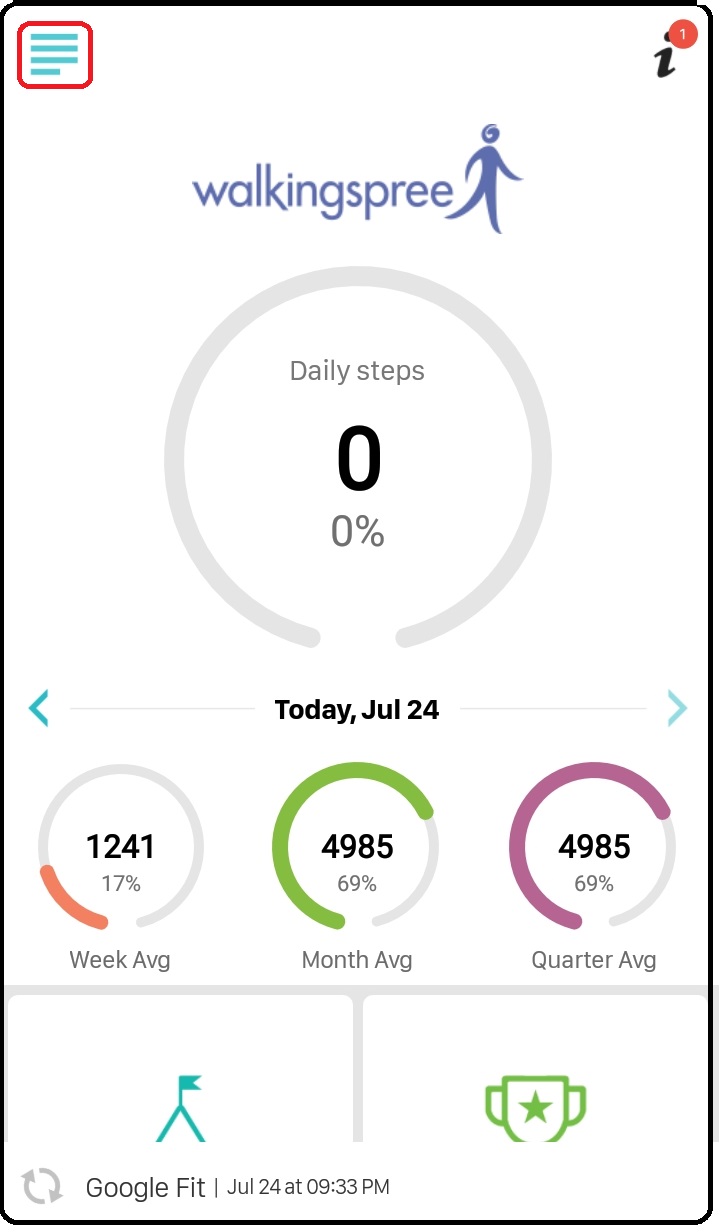 4. Click on 'Connect Device'.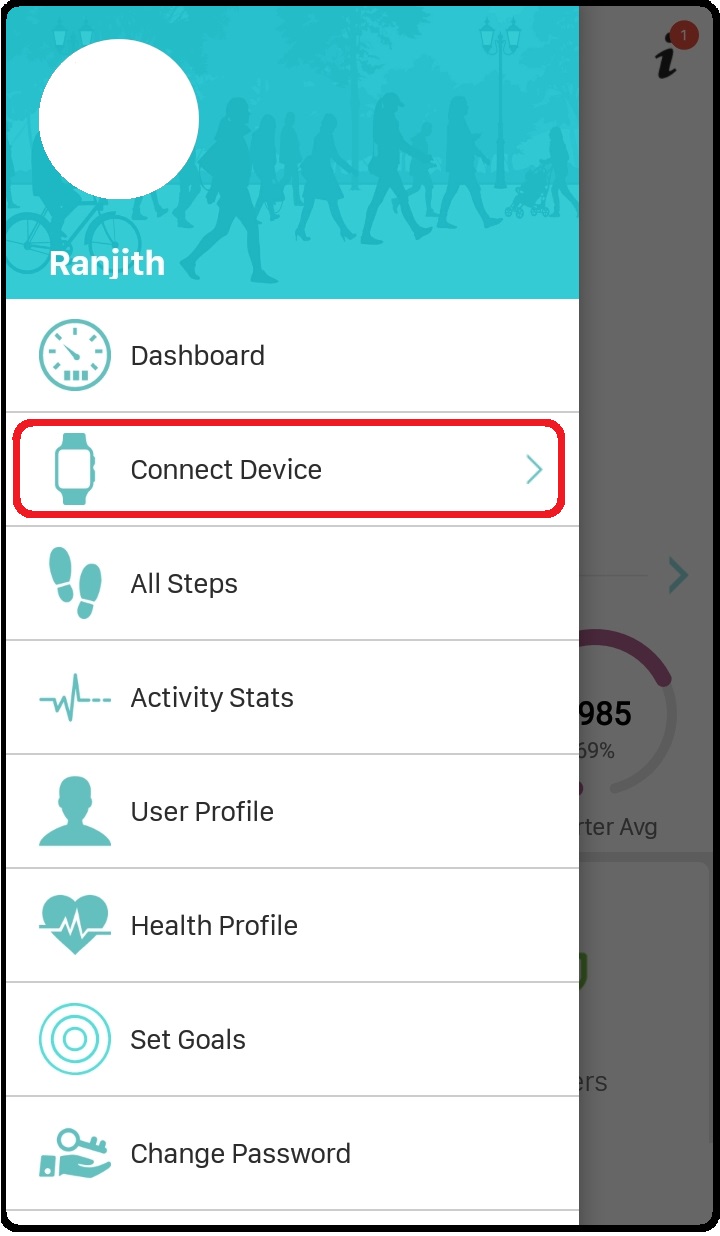 5. Click on Google Fit.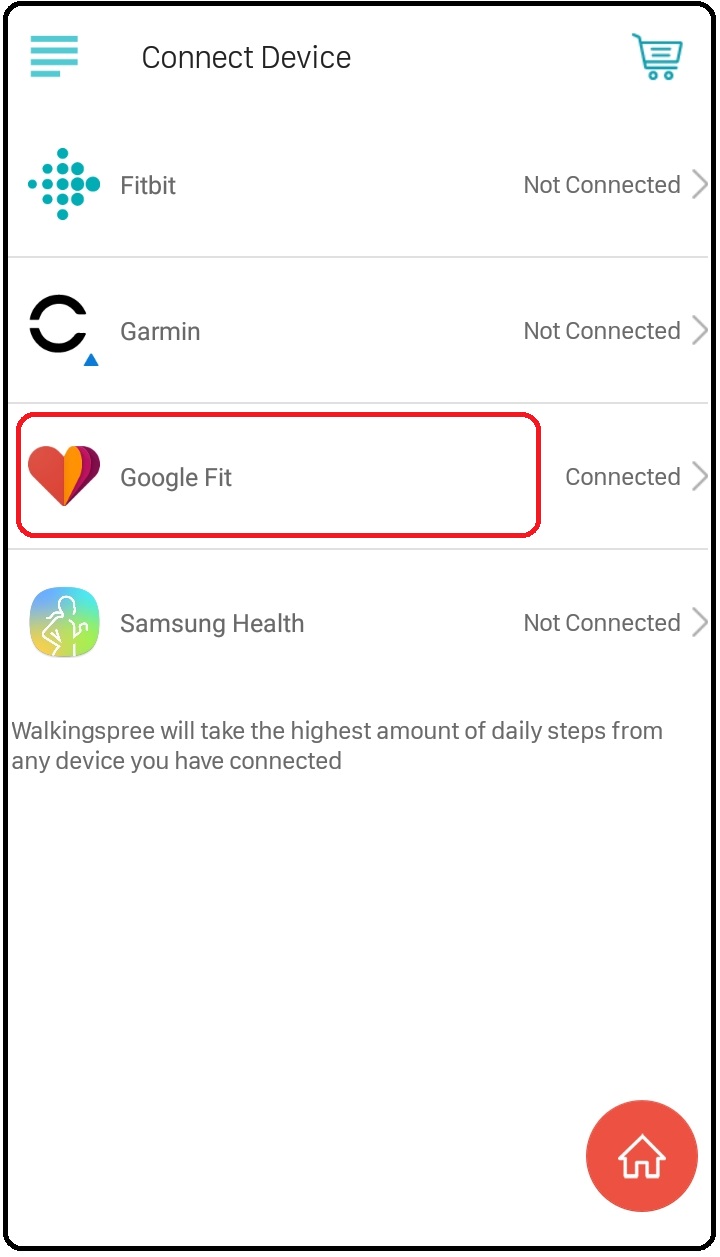 5. You will see Google Fit as "Connected" Click on the "Connected" button, It will change to "Not Connected"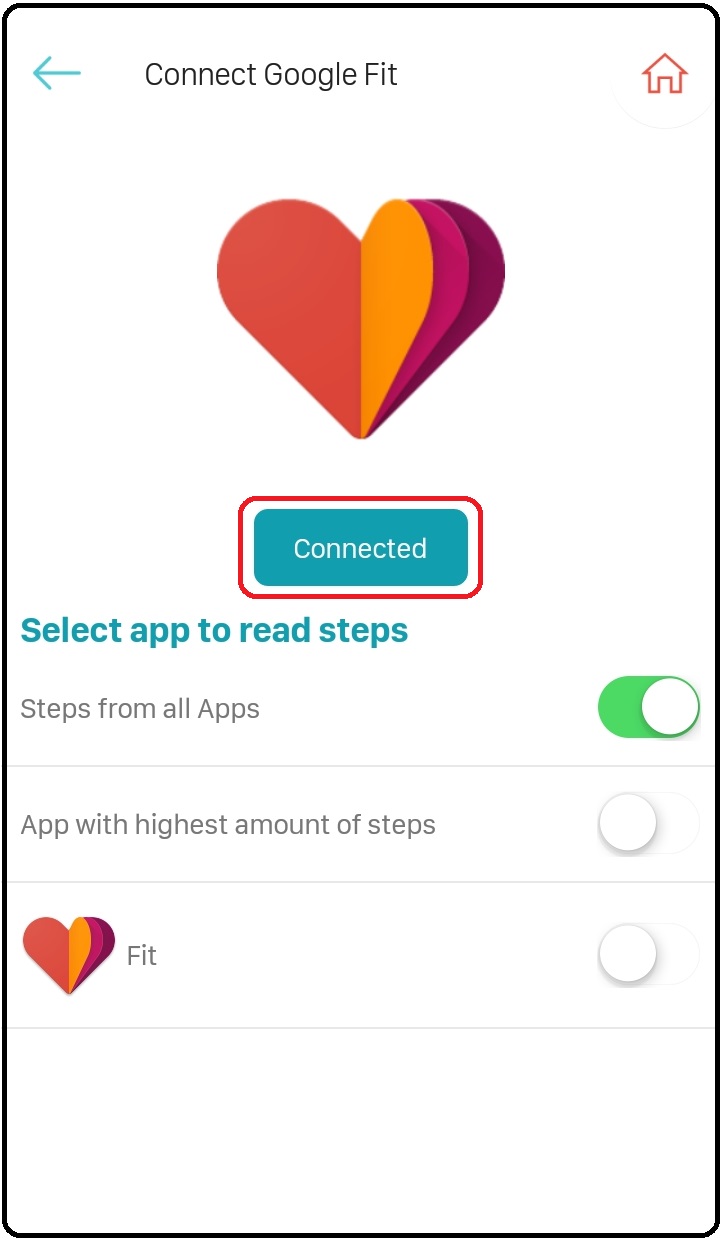 6. Click on "Not Connected" Button, You will get a pop to select the account that is registered with your Google Fit app, Click on the correct account.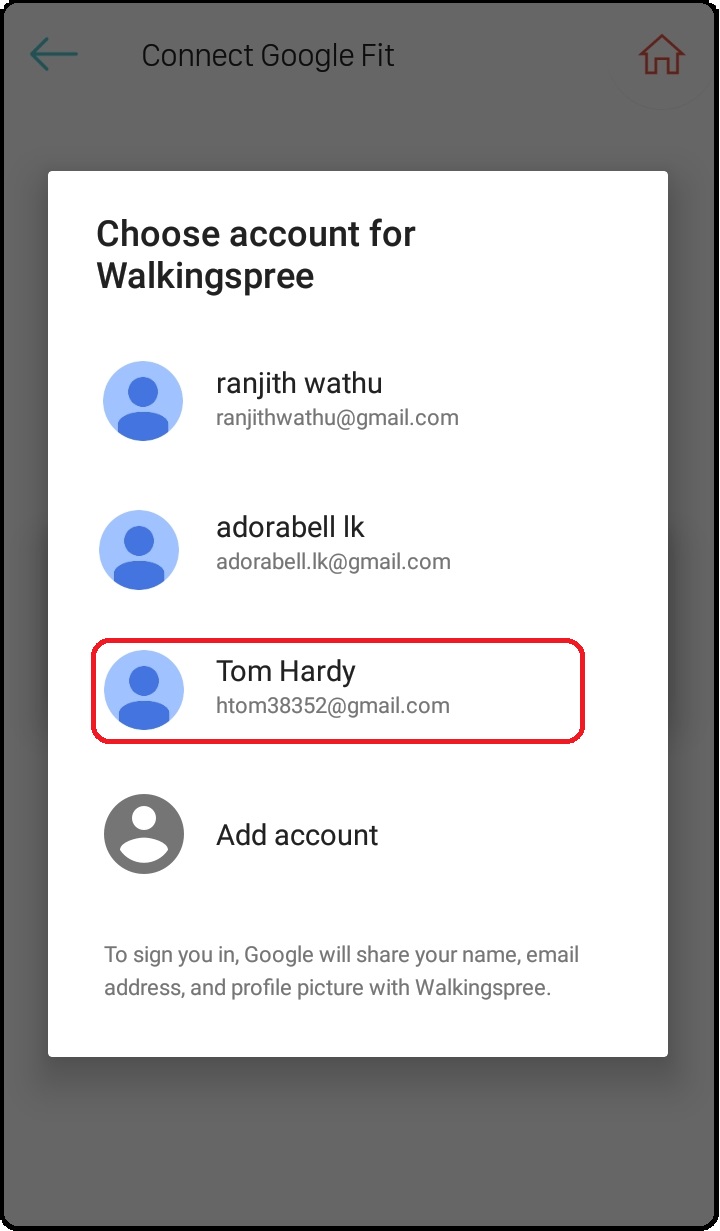 7. Once you have selected the correct account, Come back to the Dashboard and click on the sync button on the bottom left-hand corner. Please give it some time to load your steps.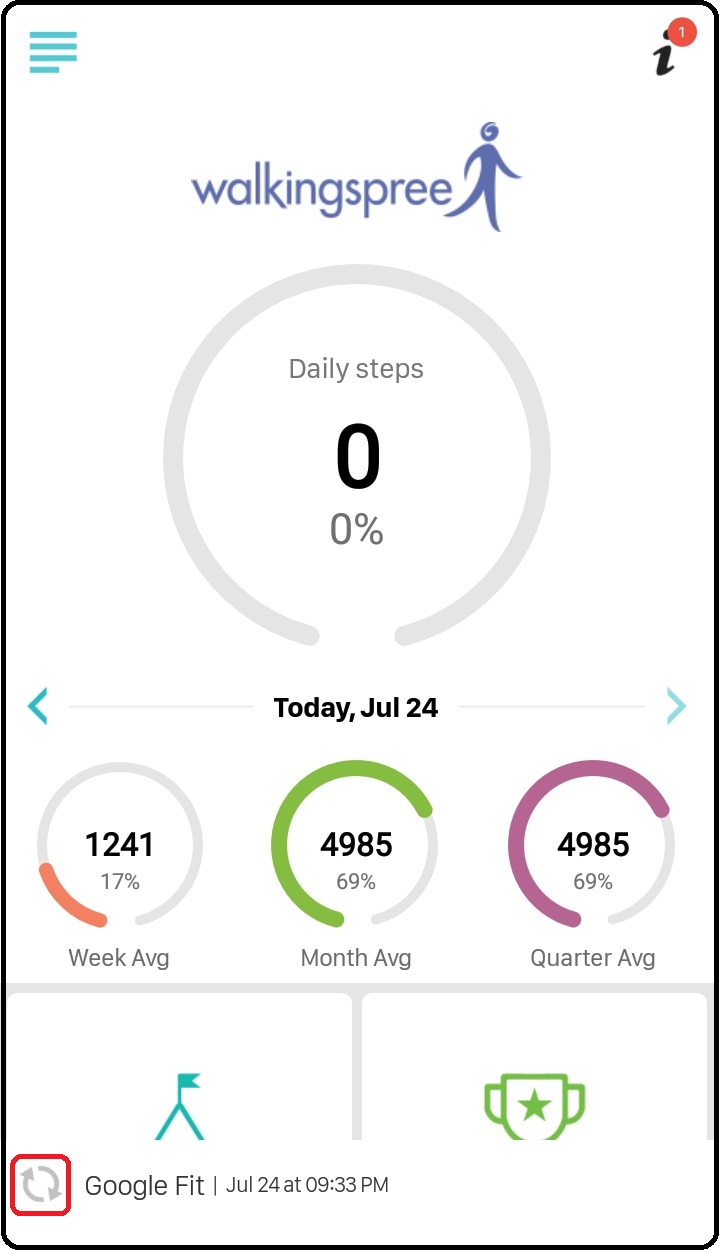 You are all good to go! If you have any further issues please contact our Customer Support Team at - support@walkingspree.com