Before you do anything else:
Log on to www.walkingspree.com and "Log In".
Find the "Apps" section in the black bar. 
Where you see "Fitbit" select "Disconnect"
Then:
Select "Connect" to reconnect.
Enter your Fitbit account information.
Very rarely, the connection from your fitbit account to your Walkingspree account can fade, and by disconnecting and reconnecting the issue should be fixed!
Below is a chart showing how step data flows from your activity tracker all the way to your Walkingspree mobile app: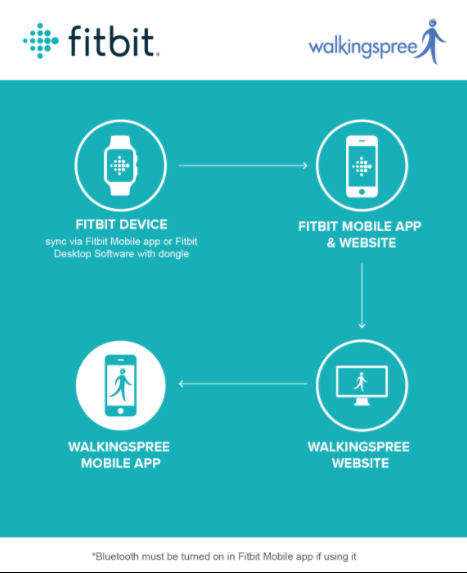 If your problem isn't solved by Quick Fix #1, please take a look at Quick Fix #2!