1. Open up your Apple Health and set up your Personal Health Profile
2. Install Walkingspree App from App Store (you will need the most recent version of the app)
Apple Watch Setup
Follow steps for Apple Health Setup, then continue to Apple Watch Setup
Apple Health Troubleshooting

Apple Health Setup
Minimum requirements :
Any iOS iPhone 5S or later model will connect with Apple HealthKit and track steps.


Make sure your device is on IOS 10 or later.


To determine what iOS version is running on your iPhone, go to Settings > General > About > Version. Next to Version, it will tell you what iOS version your iPhone is running on. This version will change with each update or upgrade that you install.
Walkingspree is found in the App store. (www.walkingspree.com/app)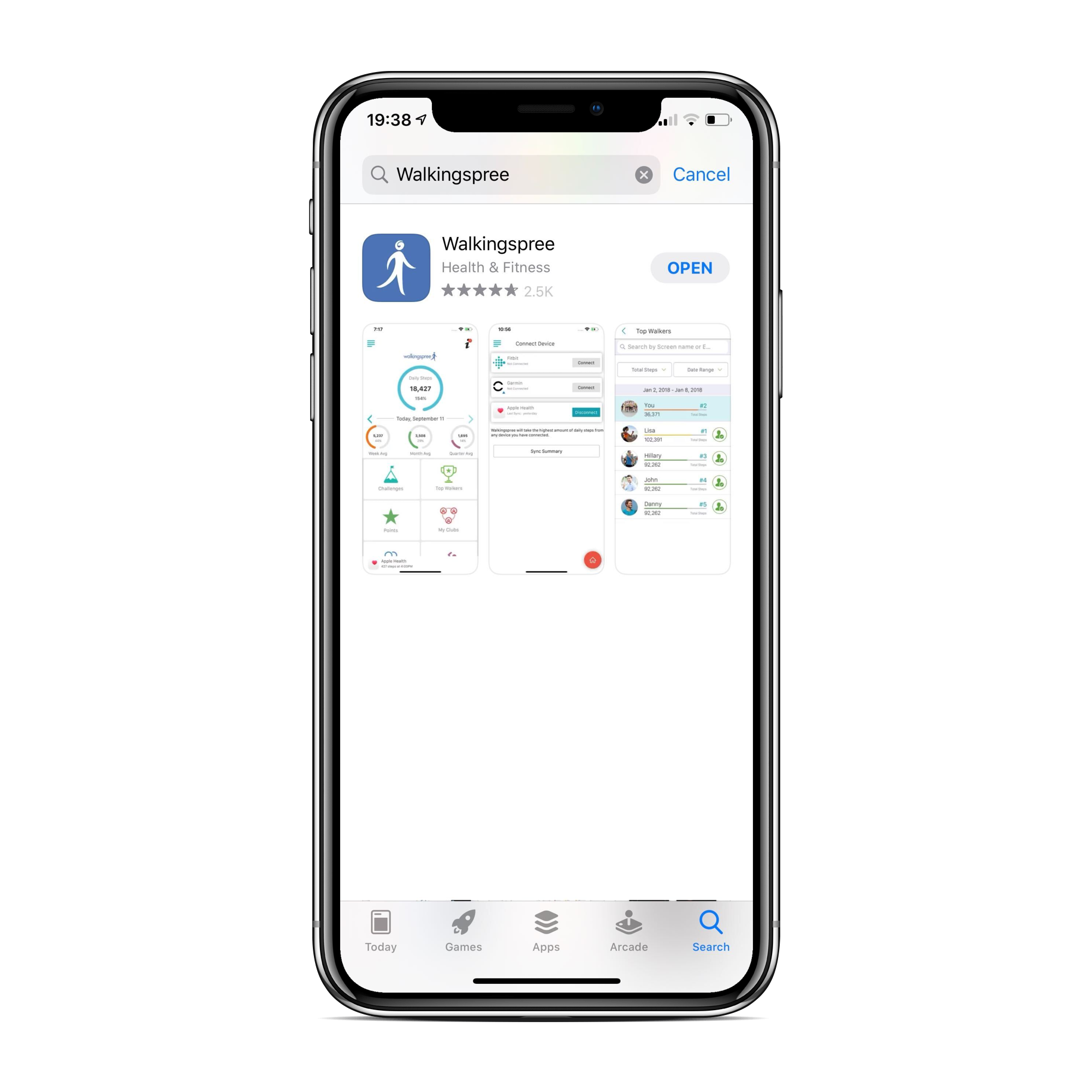 In-app menu, click on Connect Device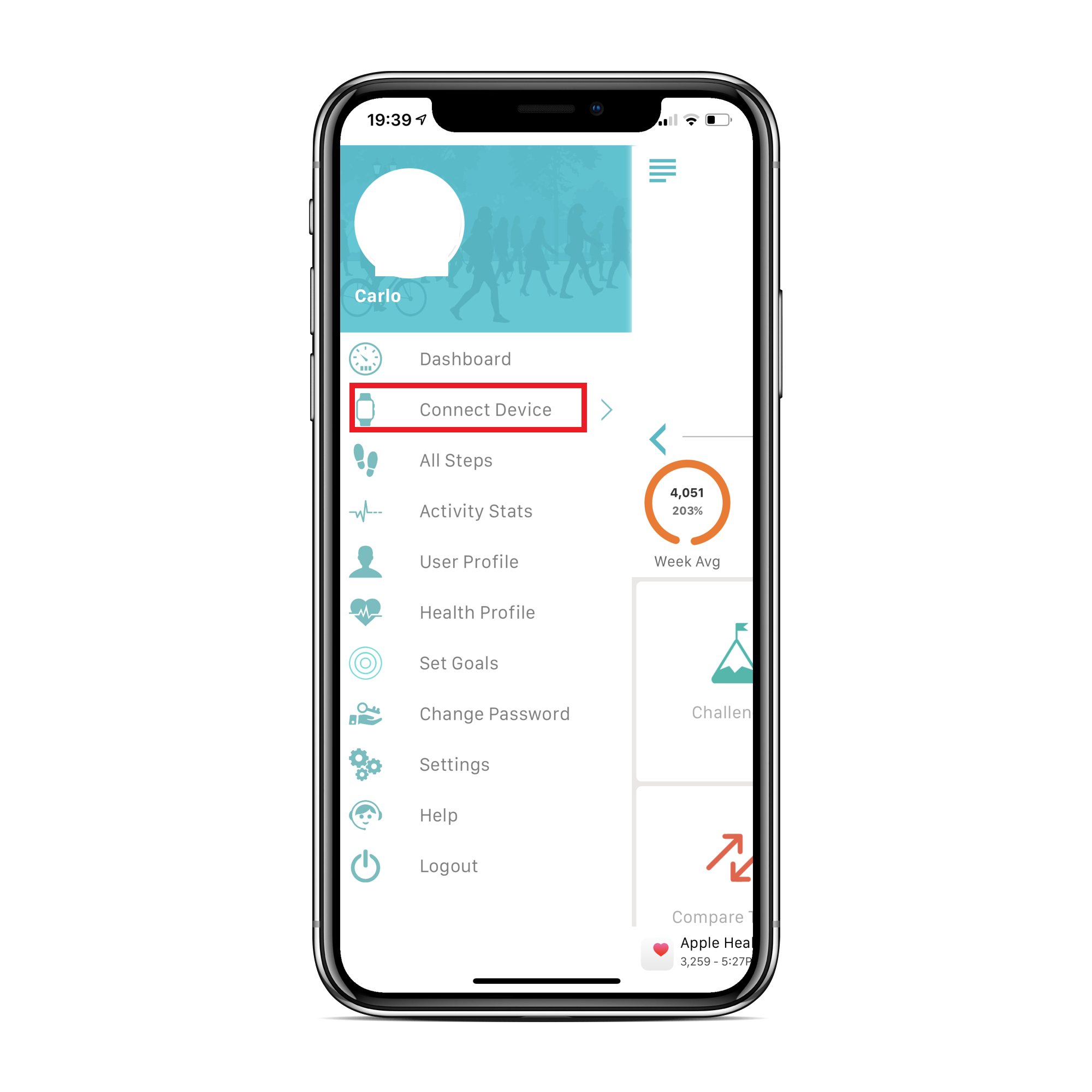 Select Apple Health and click connect and proceed,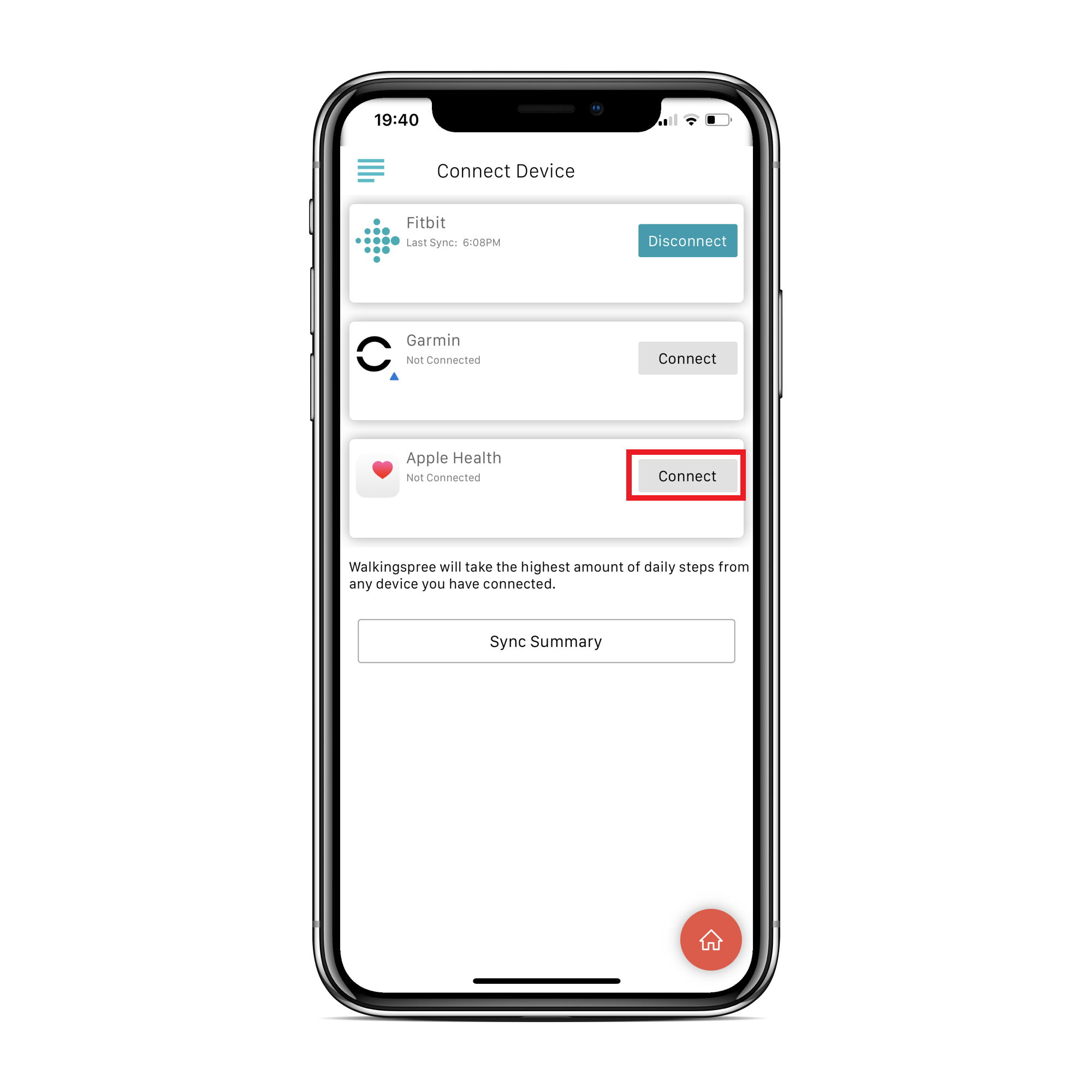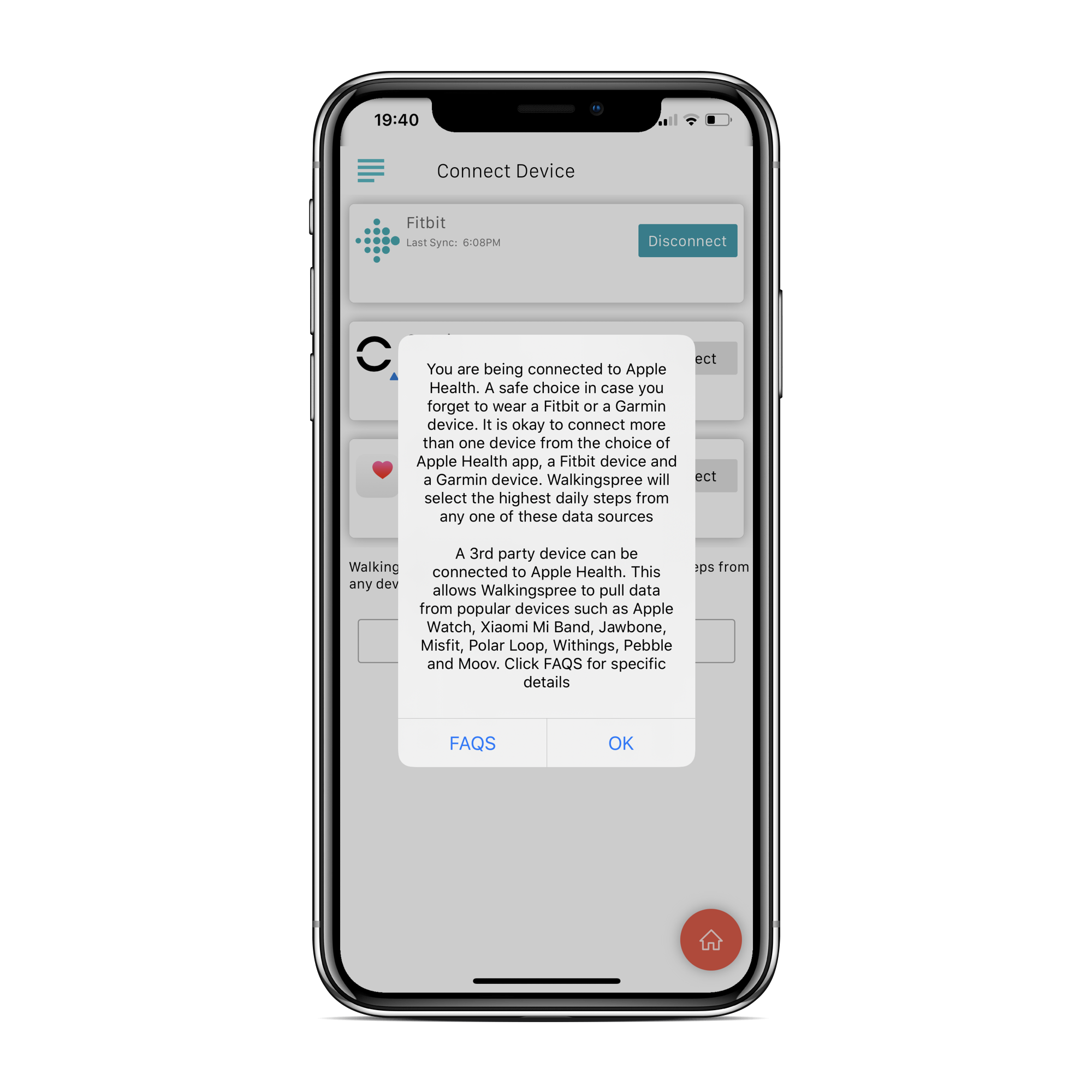 8. Under Apple Health sources, toggle on "steps from all apps".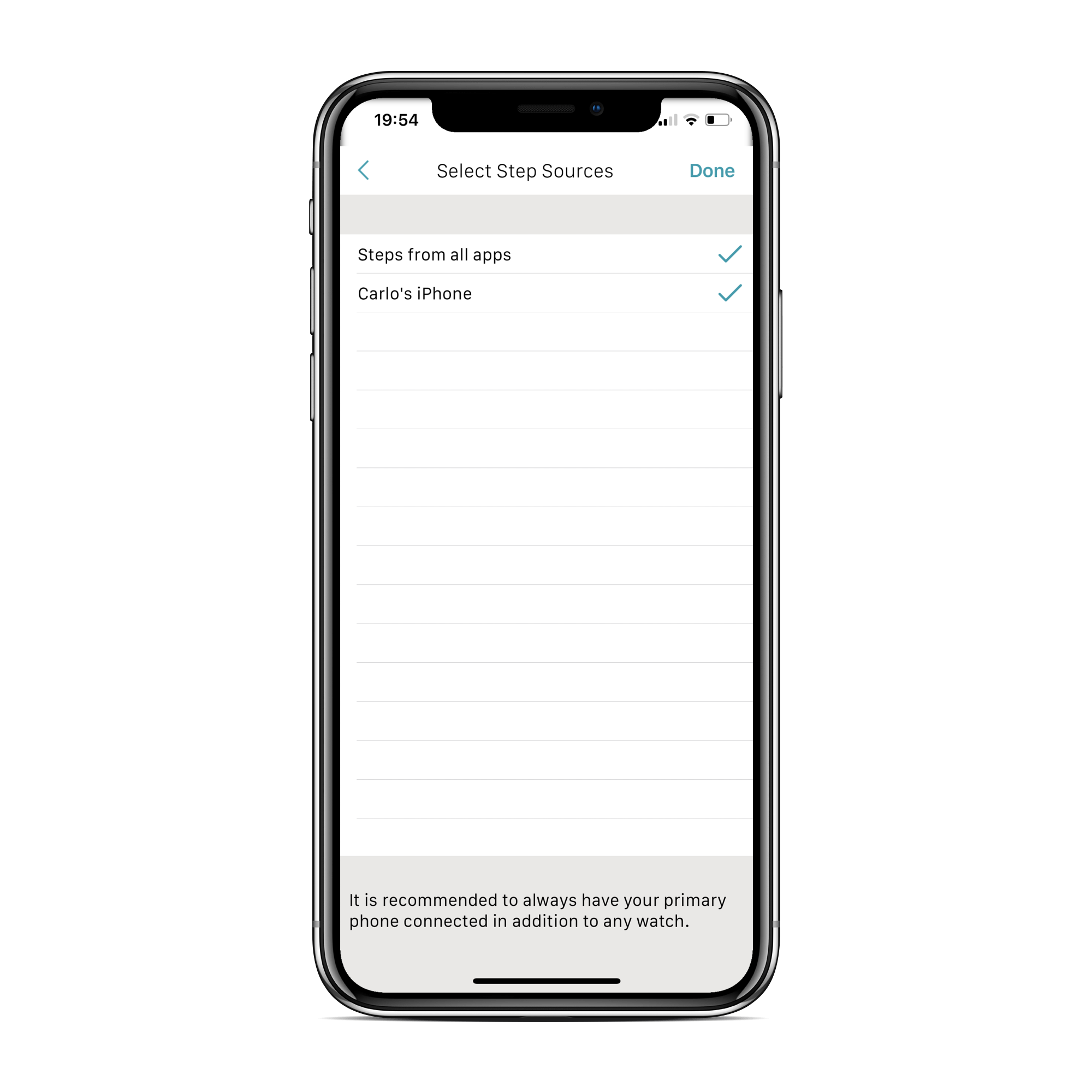 9. Data is automatically sent over to Walkingspree periodically throughout the day. To do a forced sync, tap on the Apple Health icon on the sync bar below on the dashboard.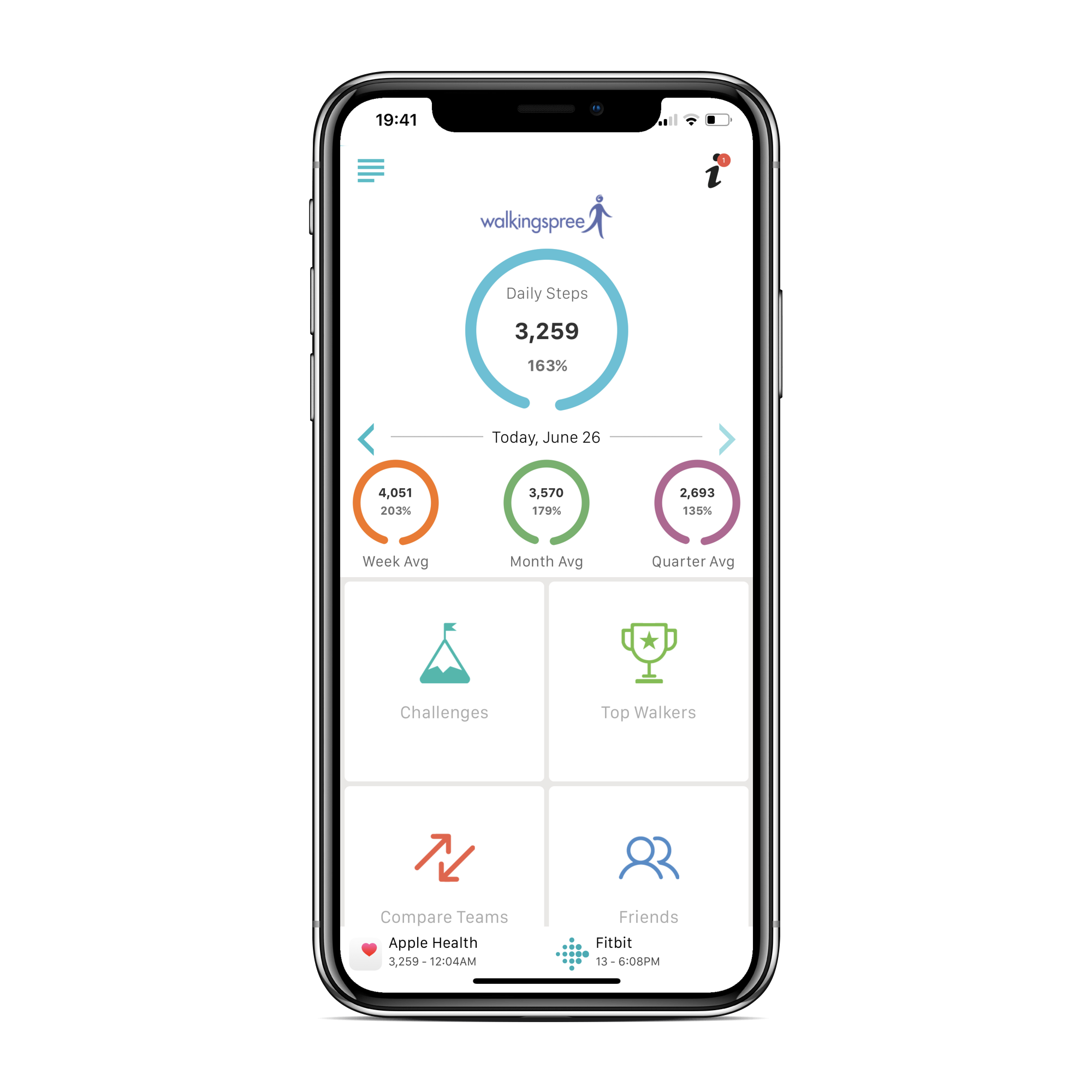 NOTE: Data from Apple Watch workout mode or data added manually will not transfer to Walkingspree as this is considered to be non validated data.
Apple Watch Quick Setup
Follow Steps to connect Apple Health to Walkingspree
Click on Menu items - click on Connect Devices - select Apple Health
Under Apple Health sources - toggle on steps from all apps
Apple Watch Users: Data from Apple Watch workout mode will not transfer to Walkingspree as this is considered to be non validated data.
If your Apple Watch is showing more steps daily than you are seeing logged, your permissions may be out of order. Take a look at this Apple Support Article: https://support.apple.com/en-us/HT204351 and see if that can solve your problem.
If all that is confirmed and your steps still don't match in Walkingspree and Apple Health or are not transferring, please submit a support ticket at http://support.walkingspree.com/

Apple Health Troubleshooting
When troubleshooting Apple Health, it's important to recognize that there are many variables to consider. If someone is using a third-party app or Activity Tracker to connect to Apple Health and then connect to Walkingspree, the settings are very important to reduce error. It's also important to recognize that Walkingspree has no control over third-party apps or Activity Trackers and they frequently update their apps which can then cause issues in the data flow to Apple Health and subsequently to Walkingspree.
1. If you don't have steps in the Walkingspree app, continue steps below.
Compatible Apps/Devices:
http://support.walkingspree.com/entries/101807448-Third-Party-Apps
Apple HealthKit Settings :
1. Open Apple Health App. Ensure that you have steps showing in Apple Health
2. In the Apple Health app, click on sources - Walkingspree. Double-check that "allow Walkingspree to write data" is toggled OFF. Leave "Allow Walkingspree to read data" toggled on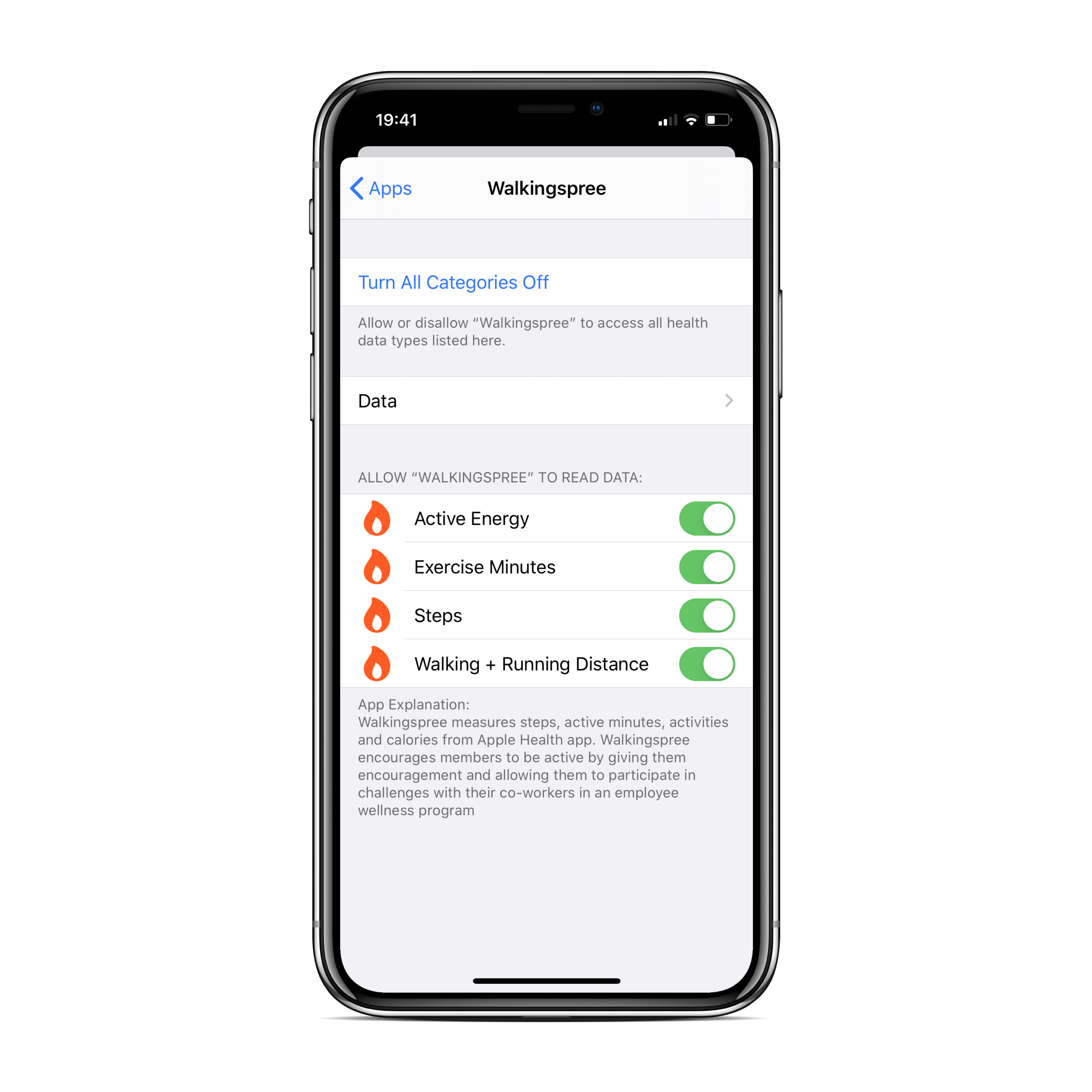 3. Open Walkingspree App - click on menu - connect your devices - Apple Health - disconnect, then click reconnect to connect again.
4. In Walkingspree App - click on menu - go to dashboard - pull down on the screen and wait for it to sync. It can take up to 5 minutes for the first-time sync, please ensure you have a good wifi/data connection.
If that doesn't work, then try the steps below.
2. Double-check you don't have other apps connected to Healthkit, ie. MapMyRun, Runkeeper, or any other GPS based fitness program. These will show up on the timeline in Apple Health if you've done a run and often show a map, etc. These programs use GPS to measure distance and Walkingspree will not capture any steps from activity transferred from a GPS based app to Apple Healthkit.
To check this:

1. Open Apple Health App
2. Click on "Health Data" from the bottom toolbar
3. Click on "Activity" Tiles*
4. Click on "Steps"*
5. Click on "Show All Data" menu item*
6. Click on Steps for Specific date
7. To see steps from phone only, click on iPhone from available "Sources"
8. Select "Steps" from the Activity menu item



3. If you manually log an activity in Healthkit that will not transfer over to validated steps in Walkingspree but will show up under logged exercise for distance and calories burned only.
4. Check Motion and Fitness Tracking is on the iPhone. Go to phone Settings - privacy - scroll down to Motion and Fitness Tracking. Ensure that Toggle Fitness Tracking is on.
5. In Apple health click on activity ->steps- >data sources & access - confirm Walkingspree is toggled on.