Using the Walkingspree Mobile Application.

Make sure you are on an updated version of the Walkingspree mobile app.

01. Open your Walkingspree mobile app.
02. Click on the "Already have an account? Log In"
03. Click on the "Forgot your password?" option. (It will take you to the screen you see below)
04. Enter your Mobile number, Email address, or User name and request a one-time log-in link.

When you are logged in you have the option to change your password immediately.





Using the Walkingspree Website.

If you have forgotten your password, you can access the website with a one-time use link. You have the option of using your Email Address, Mobile Number, or User name to locate your account.


Use this link to reset your password - https://members.walkingspree.com/user/password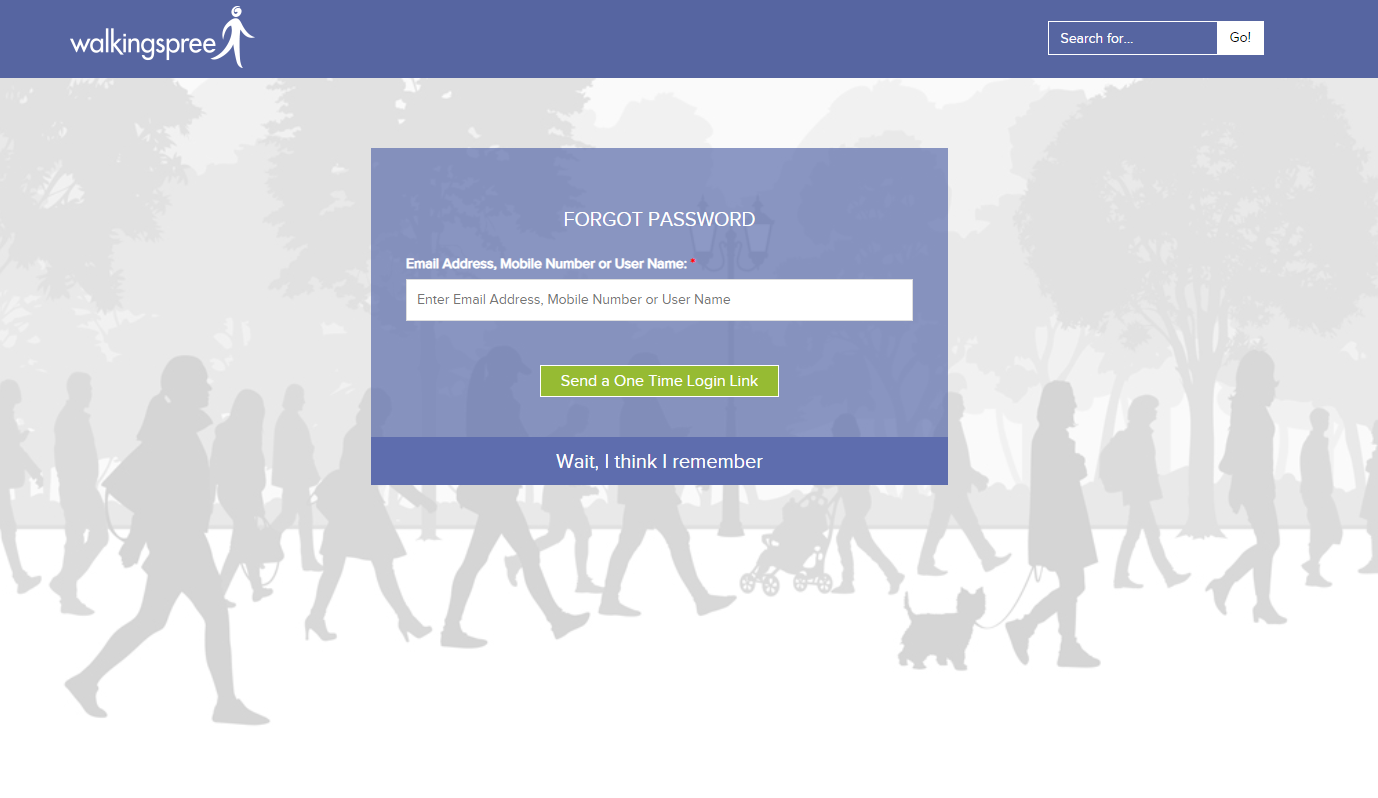 Password Requirements:

1. At least 6 characters (and up to 16 characters)

2. Password can contain only letters, numbers, or special characters. The allowed special characters are: (_.,@$-!#%^&*()?+:;{})