Before doing anything else:


1. Login at www.walkingspree.com
2. Click on the devices option on the dropdown icon next to your name and click on "Devices"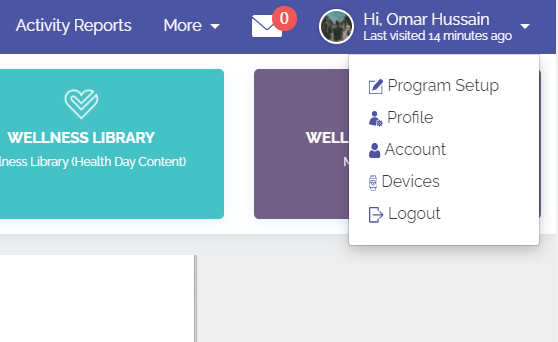 3. Disconnect Garmin
4. Reconnect Garmin


If that doesn't work:
1. Verify that you have steps in your Garmin "My Connect" app.
2. log in to the Walkingspree website using a DESKTOP COMPUTER/LAPTOP.
3. See if you have steps on your Walkingspree Dashboard
- If you have steps in your Dashboard, great! You just need to Force Sync your Walkingspree Mobile app using a strong internet connection.
- If you don't have steps in your Dashboard unfortunately the step data from Garmin is just not flowing and you'll have to verify with Garmin that their servers are getting your steps.

What can I do to get steps?

Make sure you are logged into the correct Garmin account and verify you have steps on the Garmin Web Page. if you have steps on the webpage you are all set!


*this is a chart that shows how your steps flow from Garmin, to the Garmin servers, to our Walkingspree servers, to the Walkingspree website, to your Walkingspree mobile app.